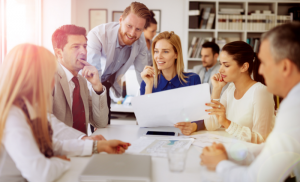 Imagine this situation: you're at work, doing your job when your boss walks up to your desk. He says he wants you to take the stairs to the 40th floor.
You're confused, but you oblige — after all, that was a request from the boss. However, on the 39th floor, he calls you and tells you he now needs you to take the elevator to the lobby. Not only does he not let you finish the task he gave you previously, but now wants you moving in a completely different direction, by using various means.
Do you want to be that kind of boss?