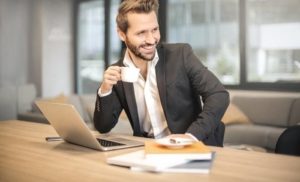 When hiring a consultant, it's important to do your research to find the best possible fit for your organization. Management consultants are not a rare sight nowadays, so it can be challenging to make a choice. To ensure that you're hiring a person who is a professional that abides by a code of conduct, insist on one who has a CMC certification.
CMC is an international professional certification for consulting professionals, and it stands for Certified Management Consultant. Here are a few reasons why you should insist on a CMC designation when you hire a management consultant:
The Process of Getting a CMC Certification
CMC-Global, also known as the International Council of Management Consulting Institutes, was established in 1967. It currently has member Institutes in 49 countries, and through the Global Institute is recognized everywhere in the world. Consultants who receive their certification in one country are recognized in any other country, as all CMCs must comply with the global standard. Every certified management consultant must show competency across a wide range of disciplines such as human resources, financing, operations improvement, strategic planning and strategy implementation. They also must follow a strict code of conduct, such as legal and public protection practice. As they are certified by a professional institute, they are accountable to their peers for maintain the highest standards of competency and ethics.
Requirements to Qualify for CMC
To qualify for CMC, consultants need at least a Bachelor's degree diploma from a recognized university, master's degree in the fields related to management and consulting, and three or more years of experience in consulting, among other things. They're also required to maintain regular professional development activities and to renew the certification every three years.
As you can see, the background credentials for becoming a certified management consultant are  high. You may rest assured that a person who has the CMC certification is a skilled and experienced consultant who can benefit your organization.
Why Hiring a CMC Certified Consultant Is Beneficial
The CMC has been awarded to only eight thousand consultants worldwide. They are the best of the best, who meet the standards for ethics and competence. As well, they have proven their devotion to lifelong professional education. It is indeed the most stringent certification in the profession, and only the consultants who are continuously delivering strong results to clients can maintain their CMC status.
You can appreciate that working with a CMC has many benefits. By hiring a certified management consultant, you significantly reduce the risk of not obtaining the results that you're paying for. Not all consultants can acquire a CMC, but all CMCs must have the attributes listed above. All of them are trained professionals, who have to renew their certification after a three-year period. Therefore, they must work hard to maintain their status, and their knowledge is always up to date.
 How Certified Consultants Are Trained
Certified consultants are trained to approach every problem with an open mind, but they follow a strict evaluation process that includes all aspects of the organization, such as marketing and sales, product development and engineering, management and administration.
They also evaluate the capabilities and limitations of the organization's employees, so they can identify the root cause of problems an organization is facing. After that, they can create a strategy for owners and managers to implement and solve those issues swiftly and in a sustainable way.
 If you are thinking about hiring a consulting expert to help you run your business more successfully, consultants with CMC certification are the best possible choice. Make sure you're putting your trust into the capable hands of a consultant who can work with you to take your managerial and leadership skills to the next level.
Click here to learn more about how the Manager Effectiveness Assessment can help you improve engagement and performance.
We can help you create and sustain a high performance organization.
You can also check out our Engagement Infographic here. Or email me to set up a call.

Check out our YouTube channel for free VidCasts and recorded Webinars.