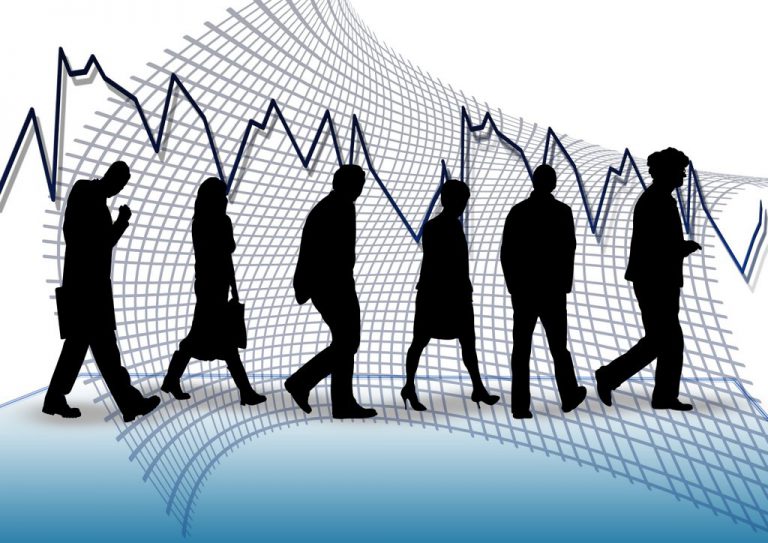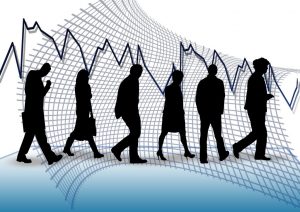 What symptoms of poor performance do you have in your organization?
Poor morale?
Poor decision making?
Ineffective management?
Unclear accountability?
Poor communication across silos?
Too many meetings?
And perhaps you have an employee engagement survey but your initiatives to improve engagement never seem to pay off.
I hear about these symptoms all the time in organizations. And when we talk about manager effectiveness, and the absolute critical requirements for managers to do their managerial work, heads begin to nod. Then we talk about assessing manager effectiveness. And the response? "We have too many surveys – we are completely surveyed out!"
This is understandable. Many organizations do engagement surveys, and many do other types of employee surveying as well. Perhaps even more problematic, surveys are met with skepticism because, in the employees' experiences, nothing is ever done with the results.
So what do you do? Here are six tips.
Tip 1:
Communicate Effectively.
Employees have survey fatigue because they have come to see completing surveys as a burden or a waste of time. A message from the head of teh organization to all managers along the following lines will almost always get a good reception:
we are a great organization doing great work 
in talking with many of you we could do better
provide a few examples, such as. lack of clarity, confused priorities, missed work
I want to understand better your situation and how we can work together better
ee have engaged a firm to confidentially ask you some questions
the results will be confidential
the report will help us to understand how to remove the barriers that are getting in the way of your being as effective as you can be
With this approach most managers are willing to give it a shot – note there is always a percentage of skepticism that needs to be managed. But, and it's a big but, the organization needs to follow through. The means the head of the organization must lead the resulting change.
As a plus, bear in mind that it is managers only that participate. Perhaps 10% of your workforce. This makes the intrusion on employees' time much less than it is in most cases.
Tip 2: Skip the Survey
It isn't optimal, but it isn't required that an organization start with a survey. We recommend conducting a survey because the report is very eye-opening and provides a picture of your current state. It also ensures that we are starting where the managers are, because they have told us their situation. 
If a survey of managers is absolutely out of the question, we can work with an organization to implement the Effective Point of Accountability® which is all about "how we work together here".
The implementation, however, does have to start with the head of the organization and her/his team, as this is where the consistency needs to start.  
Tip 3: Learn More
Another starting point might be to do a half day workshop with the CEO and executive team. At Effective ManagersTM we have developed a half day workshop that provides insights into how to build a more focused managerial work force.
This could be done with a relatively modest investment that would have value in and of itself. It focuses on real issues and the solving of them. Following this workshop, the executive management team can make a much more informed decision about tackling manager effectiveness more broadly in the organization. 
Tip 4: Try a Pilot
Identify an enlightened executive that would like to try the survey and / or the accountability implementation work as a pilot for the organization.
Ironically it is usually the person whose department is highest performing that would be willing and even excited to try something new that can help improve the department even further.
Based on the experience in this department, the head of the organization can decide whether to roll it out.
Tip 5: Build Internal Expertise
Conduct a workshop with some individuals form the HR and strategy support groups on how to use manager effectiveness to help the organization be more effective. Part of the work would be to develop a plan for how manager effectiveness and employee engagement can be improved over time.
In this way, you can develop Subject Matter Experts inside your organization that can help to lead change improvements according to the plan. As results are demonstrated, there will be an appetite to do more.
Closing Thought
There is one underlying principle that must be kept in mind: for lasting change in an organization, the head of the organization needs to  drive the change and sustain it over time. So whatever strategy you employ, ensuring buy-in from head of the organization is critical.
Learn about how various organizations have used the Effective ManagersTM approaches to improving performance in the "Our Clients" section of the web site. Clicking on any one client's "Read More" gives a more complete description of the work and the results.  
Learn more about employee engagement and how it can drive improved organization performance. The answer may surprise you.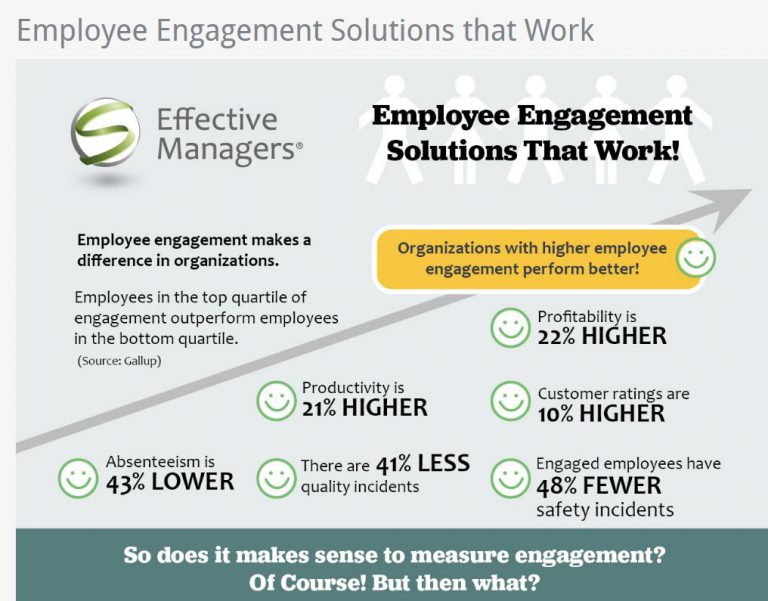 Check out our YouTube channel for free VidCasts and recorded Webinars.