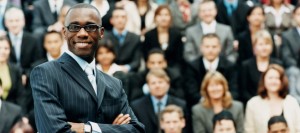 What are today's most
effective CEOs
doing to maximize organizational performance? What is the difference between the most successful CEOs, and those who fail, sometimes spectacularly?
Certainly, it's not from a lack of trying! CEOs arrive in their position by creating and growing their own organization, or by being appointed after a rigorous search and selection process. So the safe bet would be that they are well equipped for the job, and yet we see that nearly 70 percent of all organizations fail to successfully execute their strategies.
Of course, capability and personal characteristics play a big part, but there is more to it than being a great leader. To understand this, we need to take a step back and think about the organization as a system.
Why does an organization exist? The answer is the same for every organization, no matter the size or the sector. It exists to create value. An organization can only succeed if it delivers more to its environment than it consumes, and does so better than its competitors or alternatives. In this sense, an organization is a system that receives resources, transforms them by adding value and then releases them. Have a look at this figure:

Think of the organization as a black box. From outside, no-one cares what's inside the box. As consumers or service recipients, they're only concerned about what comes out of the box. Best price? Best features? Best service? The organization that does the best job at providing the most value to their target groups will be the most successful.
This is all about what is inside the box: organizational performance. And there is only one person inside the box that is accountable for the entire organization: The CEO.
The CEO is accountable for the whole system, and has to be aware of all of the factors that can impact the performance of the organization. Inhibitors that will detract from value must be eliminated or at least minimized. Enablers that will add to value must be leveraged.
The CEO is the only person in the organization who has the context to understand the best interest of the organization as a whole. While Vice Presidents can do a large portion of the work, it is the CEO and the CEO alone who can identify the trade-offs, make the decisions, and in the end, shoulder the consequences. With the breakneck speed of change, it is a challenge for the CEO to stay on top of everything. So where should they focus?
Check out our new book: The Effective CEO: The Balancing Act that Drives Sustainable Performance. Whether you are the CEO of a start-up, the CEO of a legacy organization, a senior executive in a larger organization, or an aspiring CEO, this book with give you some terrific insights. The book delineates the six key functions that a CEO must ensure are in balance across the organization, and provides practical insights that can help a CEO drive performance.
Introductory Offer
Download your ePUB for just 99 cents!
This offer expires March 1, 2015.
Regular price: $4.95