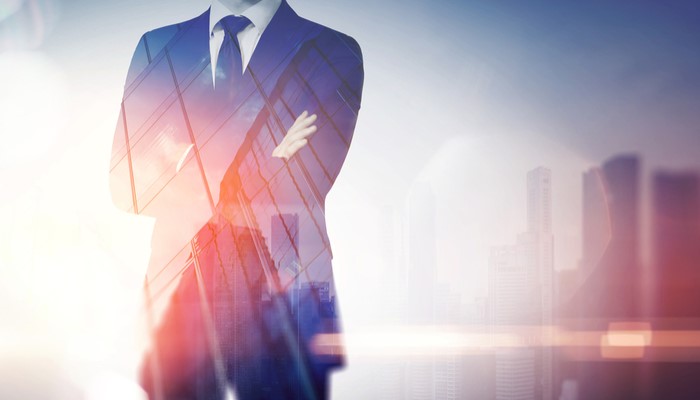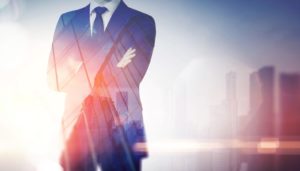 Proper managerial leadership is a critical factor in the effectiveness of organizations in any industry. Unfortunately, it's not always a priority for organization leaders, which may result in decreased efficiency and problems in the internal processes of the organization.
Even if an organization is only striving to improve its already decent structure and managerial leadership, the process can make a huge difference. The Royal Hospital in Canada was one of the organizations that adopted the Effective Point of Accountability methodology and had impressive results to show for it. Let's take a closer look at the case study and see how good managerial leadership can improve an organization's effectiveness.
Issues Faced by Managers
Managers in a wide array of organizations typically encounter very similar issues. They are delegated too much work while being under-resourced and unclear on organizational priorities. It creates organizational inefficiencies at every step in the process, which is highly detrimental to managerial leadership.
According to Telfer/Effective ManagersTM research data from 2013, this is due to managers only spending 55% of their time doing value-added work, which leaves them unable to focus on managerial leadership. Theoretically, if that percentage could be brought up, many of the organizational issues would disappear.
The Example of The Royal Hospital
This research at The Royal Hospital in Canada focused on managerial leadership as a key element of their improvement processes. George Weber, the president and CEO of the hospital, faced many challenges as he assumed his role. The hospital is a very complex organization, under tight budget and resource constraints. This created a discrepancy between their goals and their capabilities.
To improve the situation, Weber started a few different initiatives:
Developing a strategic plan which would go far enough into the future to provide direction for the entire organization;
Designing performance indicators and a method of delegating them throughout the organization, so that all managers would have established targets synchronized with the goals of the strategic plan;
Assessing and implementing organization design;
Implementing managerial leadership initiatives including The Effective Point of Accountability®.
Case Study Results
We collaborated with the head of the Royal's Strategy department, Dr. Pamela Prince, to identify measures which could be used to show the results of these efforts over time. Because the Royal, under Mr. Weber's leadership, had done such a good job of measurement, this was possible through a number of different measures that could be combined into the following indicators:
Manager effectiveness;
Employee engagement (on an annual basis);
Client satisfaction (patient outcomes);
Strategy and organizational outcomes;
The results of the case study and the implementation of improvements were spectacular.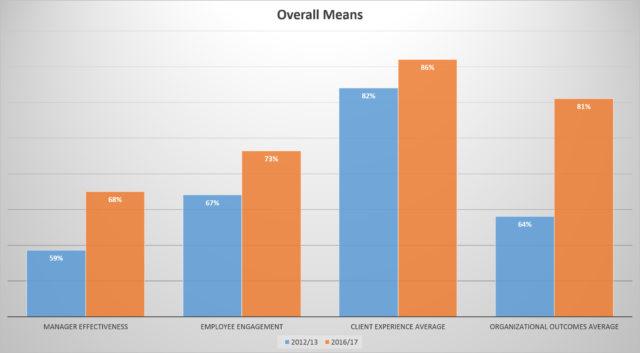 Throughout the implementation of new processes (from the fiscal year of 2012/2013 to 2016/2017), manager effectiveness increased from 59% to 68%. Results were also impressive in other areas: employee engagement increased from 67% to 73%, while the client experience average rose to 86% from 82%. However, the biggest payoff was in organizational outcomes average, as it increased from 64% to 81%.
Case Study Journal Article
Dr. Prince and I collaborated on the preparation of a journal article to publish these results. The research was accepted by the Canadian peer-reviewed journal, Healthcare Management Forum. The complete journal article can be viewed here. Or feel free to contact me for a copy of this article.
With the Effective Point of Accountability, you can ensure your organization will have the best possible managerial leadership, which can significantly improve your organizational outcomes, as shown by teh results at The Royal Hospital in Canada.
Watch the 7 minute video overview of this case study here.
Click here to learn more about how the Manager Effectiveness Assessment can help you improve engagement and performance.
We can help you create and sustain a high performance organization.
You can also check out our Engagement Infographic here. Or email me to set up a call.

Check out our YouTube channel for free VidCasts and recorded Webinars.