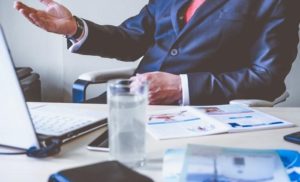 Like most other industries, the consulting industry is rapidly changing under the influence of digital transformation and other factors. Not all of these changes turn out to be entirely positive, but they're undoubtedly necessary considering how our technologies are evolving the way we do business.
The best consultancies are the ones who can adapt quickly to these new trends, accept them and make the best possible use out of them. But what are the factors influencing the industry and how is it going to grow and evolve? Let's have a closer look at some of them.
Digital Transformation
Digitalization, new technologies, and new legislation had a significant effect on the consulting industry in the past couple of years. Most notably, consulting companies are competing to offer digital expertise in addition to their consulting knowledge. Additionally, digital transformation is affecting the definition of the term "consulting," making the field more open and more accessible to enter. It extends to consultancies challenging and taking over digital agencies as both require similar talent under the influence of digital transformation.
The speed of development in the digital sector is causing the structure of some consultant firms to fail, as they found themselves unable to adapt and reorganize with that pace. On the other hand, some of the companies recognized this as their chance. Many of them took advantage of and enjoyed increased growth in the last couple of years. The others will have to rethink their business models and strategy to remain relevant in the market.
Market Competitiveness and Finding Talent
The market is more competitive than ever, and as a result, consultancies are turning to find talent from new sources. Crowdsourcing is a trend that can provide a consulting company specifically with the type of expert the client requires. Working with specialty companies and experts outside of the consulting industry is a great way to get new talent and fulfill client expectation. It helps consultancies be more relevant in an increasingly competitive market.
Performance-Based Billing Models
Pay structures are changing due to the client perception of the compensation system in place. In the digital transformation age that can be a problem for consultancies that don't want to abandon their existing pricing practices. It is why we're experiencing a rise in performance-based billing and even customized prices for one-time well-defined projects. It keeps the clients happy as it allows them to have a clear benchmark for measuring the consultant's success without being susceptible to unexpected fees.
Digital technologies are going to continue affecting the consulting industry and modifying how we define the term. The industry is becoming more open to different types of experts, and crowdsourcing among other things opens up the possibility for attaining new talent with digital expertise. When it comes to clients, they are receiving better evaluation and analysis on what they pay for when they hire a consultant and can rest assured that they will attain desired results. It's going to be exciting to see how the industry will keep evolving.
Email Dwight for a free, confidential discussion about how you can improve your team's and your organization's performance.
Check out our YouTube channel for free VidCasts and recorded Webinars.