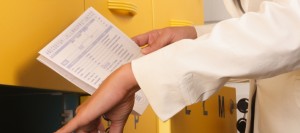 One of the more short sighted and counterproductive moves in recent years has been the systemic removal of administrative support positions in organizations. True, the days when every "manager" was automatically assigned an assistant are appropriately long gone, as technology and automation have enabled managers to be more self-sufficient than they were in the days of typewriters and fax machines. The need for administrative support work, however, has not disappeared. Burdening our managers with work that could be done better, at less cost, detracts from their ability to be as effective as possible, and to do the job they were hired to do: manage.
Finding the Right Balance: Administrative Work and Personal Output Work
Want To Learn More?
Contact Dwight today for a complimentary conversation on your organization and how your managers can improve their overall effectiveness.
Managers need to think about finding the correct balance between administrative work and their own personal output work. This doesn't mean they should be exempt from administrative work completely. After all, it makes sense for the person doing the work to make a photocopy or enter their own text and these are commonly accepted business practices. However, it's never a good use of organizational resources for managers to be burdened doing excessive routine administrative work. In today's fast-paced work environment, managers have difficulty carving enough time out of the day to focus on value-added work that only they can do. Finding an appropriate balance frees them from routine administrative work, creating space for strategic work that is often overlooked.
4 Tips to Keep in Mind When Creating Administrative Support Positions
In most cases administrative support will not be a dedicated resource. One support person can typically provide support services to several managers. There are some guidelines that need to be kept in mind when establishing shared administrative support positions.
Administrative support positions must be a direct report of one manager. Administrative assistant positions should never be a shared resource. "Reporting" to a number of people causes the support position to have to decide on priorities of work from various sources, which is never appropriate. Delegate accountability to one manager who can then provide the specific administrative services to other specified managers.
Ensure a framework exists for how this support will be provided. It's important to provide a written statement of services that can be expected, including quantity, quality and timeliness criteria. Managers need to know what can be expected and the amount of resources that will be reasonably available.
Set the context for expectations. It should be clear how the team and the manager who has delegated accountability for the support position should be expected to work together. Include a statement of services to ensure everyone is on the same page.
Make it clear that this resource is to create time for managers do their value-added work. If there are issues that cannot be resolved, it may be necessary to reset the context to create space for managers to do value-added work. Follow up is needed to ensure the resource is being used appropriately.
Traditionally, the management role was accompanied by an administrative support position. This wasn't necessarily effective and was resource intense. In the modern organization, however, the pendulum has swung too far in the opposite direction and managers are often overburdened, unable to spend the time they need to on their own managerial duties and personal output. Providing administrative support to managers can free them from routine, morale-draining tasks so that they can devote more time to important strategic issues. With a bit of effort, it's possible to create a framework for adding a resource in the right way, which improves the effectiveness of managers across the board.