ISO 20700
Here is what consultants are saying about the ISO 20700 course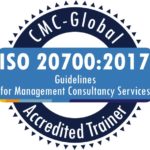 The course instructor, Dwight Mihalicz is an ISO 20700 Checklist trainer, accredited by ICMCI.
This course is delivered through the Learning Management Systems of CMC Global Institute, CMC Canada, IMC USA, and Caribbean Institute of Management Consultants. You can take the course at your pace, and learn how to use the ISO 20700 Checklist in bite-sized pieces. The course includes document downloads, video clips, case observations, and a case study exercise.
"Trust is crucial in management consulting, and a consultant's credibility is determined by their compliance with ISO 20700 standards.
This ensures the consultant focuses on the client's needs and enhances transparency throughout the project.
CMC Global Institute's ISO 20700 training, including live simulations and case studies, helps translate the standard requirements into value for client projects.
The ISO 20700 certification signals a consultant's commitment to the client's needs and organization."
"The participation in ISO20700 Project Self Declaration Checklist Training Workshop helps professional management consultants to equip with the essential knowledge of how to use and apply the ISO20700: 2017 Guidelines for Management Consultant Services. 
I find the program delivery in video presentation format well-structured and systematic.  I am able to focus and benefit from the entire learning journey in enhancement on key consultative techniques, critical thinking, applications for client engagement, and communication skills toward my continuing professional development as a CMC. 
The invaluable comments from the program trainer are very insightful and are a good reference for my future management consultancy services when applying ISO20700 Standards and Guidelines.  
I highly recommend this workshop without reservation to all management consultants who want to grow and glow in their career."
"The ISO 20700 Training delivers insight, awareness and structure with which to approach working with clients.
I enjoyed learning from both new and experienced consultants during the training. The ideas as well as concerns they shared emphasized the importance of clear communication regarding expectations, process as well as end results.
Most importantly, I walked away confident regarding the ISO code of conduct as it relates to professional behavior. I recommend this current standard of operating for all consultants."
"I am thrilled to have recently completed the ISO 20700 Checklist training and become a certified consultant. It is an honor to be welcomed into this community of professionals who are dedicated to delivering high-quality consulting services that meet international standards."
"The ISO 20700 course is an invaluable resource for management consultants seeking to excel in their profession. This internationally recognized standard provides a structured framework for consulting engagements, emphasizing professionalism, ethics, and quality.
By completing this course, consultants can enhance their credibility, improve their consultative skills, ensure ethical practices, streamline their processes and apply the skills learned to build their practice.
In a competitive consulting landscape, ISO 20700 certification sets you apart as a consultant committed to excellence, ethics, and client success. It equips you with the knowledge and tools needed to thrive in the industry and provide exceptional value to your clients. The training is well worth the time.
I strongly encourage anyone in the management consulting industry to add this credential to their capabilities list."
"Thank you for this course. I now have a very clear understanding about the professional services and standards of management consulting.
This experience has helped me understand how to be professional management consultant rather than a businessperson simply delivering services."
"In this CMC ISO20700 course I got lots of knowledge and skills to provide management consultancy valued by the clients. Dwight Mihalicz training methodology and consultancy skill are very good.
The course materials are very well developed. I suggest this course should be reach to other consultants not only to Ethiopia but also in the world. I strongly recommend this program."
"The ISO 20700 Online Checklist course was a great investment of my time. The program is well done as presented by Dwight Mihalicz and provided me with the key information and case studies in a succinct and efficient way.
The ISO Standard offers a standardized approach to providing consulting services and will make me a more effective management consultant. The fact that ISO 20700 is an international standard adds further credibility to my CMC designation.
I would highly recommend this program to all management consultants."
"I encourage all CMCs to take the ISO 20700:2017 Guidelines For Management Consultancy Services Checklist Training course provided by CMC Canada and delivered by Dwight Mihalicz. The CMC designation is a mark of competency excellence and professionalism in management consulting.
ISO is world recognized mark of process discipline and quality management. Together they are complementary credentials and further differentiation within the profession.
The on-demand nature of the course and Dwight's clear and concise instruction make taking this training easy to fit into a busy practice."
"The ISO 20700 Checklist training and associated case study exercise was an excellent reminder of all elements to consider when contracting, executing, and closing a consulting engagement. It provides a template and practices that, when properly applied, aids in creating joint understanding between clients and consultants, reducing engagement risk, and greatly increasing the likelihood of success.
I recommend CMCs, regardless of experience, invest time in completing this training to augment their existing practices."
"Leveraging the ISO 20700 standard for management consulting engagements offers the promise to elevate one's own practice to a new level of professionalism. This powerful tool, made available to consultants around the world, allows for quality through consistency while maintaining the crucial need for creativity and flexibility.
I really appreciated the self-pace learning approach which let me complete the training in a reasonable amount of time and without affecting my busy schedule. It was a great investment which allowed me to acquire a strong understanding of how I can take advantage of the standard/checklist for future engagements.
A special mention to Dwight Mihalicz for making this training a great learning experience and for his support throughout the process."
"I found the ISO 20700 course quite valuable. It introduced me to the self-declaration checklist that I can adapt, based on the size of the project, easily to any consulting assignment.
The tool ensures that nothing is left to chance, doubt or misunderstanding with clients because it is comprehensive and transparent. It will also assure the client that my approach is professional and up to the standard set by ISO.
I highly recommend it to anyone who wishes to offer consulting services of the highest caliber."
"I wholeheartedly endorse the course provided by CMC-Global Institute on ISO 20700 checklist. The training provided by a well-experienced trainer has exceeded my expectations and delivered immense value in terms of knowledge, skills, and professional development.
The training program was well-structured and comprehensive, covering all relevant topics and addressing the specific needs of the participants. The trainers demonstrated strong facilitation skills, encouraging active participation and engagement from all attendees.
Moreover, the training material and resources provided were of high quality and relevance.
Therefore, I highly recommend the training program delivered by CMC-Global to management consultants and consulting firms seeking high-quality training on ISO 20700."
"As most consultants in Africa, I assumed I could continue to be a consultant without a certification. Yet, going through the ISO 20700 changed me, the way I communicated and negotiated with my clients, and put me on a global platform with a well experienced and reputable consultant. It is an honor!
Thank you, GOPA! Thank you, Dwight & Otto! Thank you ICMCI! "
"The ISO 20700 course is a short, precise and to the point explanation of what it would take to provide top notch management consulting services for a client with an internationally accredited institute. It allows the participant to think beyond their usual scope of work and encourages them to think global.
The course also touches on how to stay competitive during the post COVID era that changed the work environment for good. In addition, you will discuss ways to sharpen your skillset and stay relevant during the AI driven era.
I highly recommend those who are interested in sharpening their consulting skills to take this course and discover the power of partnerships across the globe."
"I found the ISO 20700 course very interesting and insightful to the international standard of consulting.
This course helped build on my existing knowledge and will definitely help me in my future career going forward."
"As a management consultant, I've realized the limitations of the traditional consultancy model, where client information is assumed to be easily accessible and comprehensive. However, incorporating ISO 20700 standards has truly transformed my approach.
These standards provide a structured framework that helps me navigate complex information landscapes effectively.
By embracing ISO 20700, I am better equipped to handle the complexities of client information, ultimately leading to more successful and impactful consulting engagements."
"I took the ISO 20700 course to learn how to apply the international standard for management consulting services.
The course was very informative and practical, with case studies and exercises that illustrate the key concepts and principles.
The instructor was knowledgeable and experienced and gave useful feedback and guidance. I would recommend this course to anyone who wants to improve their consulting skills and deliver quality services to their clients."
"I particularly enjoyed the conversations around the case of the small business. Even when the training was pre-recorded, it provided me with the chance to be part of a group discussion and a thinking process, which was eye-opening to understand how other consultants, each with their own background and expertise, can solve the same problem in so many ways.
Adhering to ISO 20700 approach to work, showcases a commitment to consistency and quality in the consultancy practice, so I recommend it to fellow consultants eager to elevate their consultancy game."
"Having successfully completed the ISO 20700 training course, I have significantly enhanced my consulting capabilities in ISO standards. I now possess a deep understanding of the fundamentals of management consulting projects.
This course has also provided me with access to valuable resources and networking opportunities, allowing me to strengthen my professional connections and stay updated on industry trends. With this training under my belt, I am confident in my ability to deliver exceptional consulting services and provide valuable insights to clients regarding ISO standards."
"CMC Global deserves immense recognition for its leadership in setting world-class standards for the management consulting profession.
By developing and promoting certifications like ISO 20700, CMC Global establishes expectations of excellence and integrity for consultants like me.
CMC Global's training programs, ethics code enforcement, and community building empower my consulting practice to provide top-tier guidance clients can trust."
"The ISO 20700:2017 guidelines for management consultancy services is a fundamental course to have for providing competent and professional value added advisory services clients can rely on.
It is such an invaluable certification especially for Ethiopia where consultancy services is in its infancy without any standard and the business operation very fragmented and traditional.
The guideline checklist I have learned has been a great help to our business and I am sure it will help provide foundational management consulting process for professional standards ecosystem development for other in the sector. "
"Definitely, one of the most interesting and enjoyable course I have ever undertaken. The instructor and the team were very passionate, clear and interactive all through the course. At the end of the course, I got a deeper understanding and higher level of confidence on how to handle client relationships, manage their expectations, and thus align my service delivery with ISO 20700 standards.

Reading the ISO 20700 is one thing, but a deep dive with CMC Institute experts who helped prepare it, will allow you to grasp the essence on how to truly utilize it.

Finally, role plays and live simulations were a very significant part of the course that gave a very practical view on how these standards can benefit management consultants and clients for a win-win situation. I encourage every management consultant to attend!"

"I find the Checklist to be a great benefit to my practice. I would like to encourage management consultants to take this course."
"The ISO 20700 Checklist is a must have for consultants who work with management in any field of application.
It is a great guide to ensure all the potential pitfalls are addressed so that the engagement is successful, not only when an engagement is an ISO 20700 engagement but for any engagement.
The training carefully walks you through the principles of the checklist and how it complements other tools and credentials.
Highly recommended."
"The ISO 20700:2017 course was a game-changer for my consulting career, enabling me to empathize with clients, understand their needs, and apply ISO standards effectively.
The provided checklist streamlined my consulting processes, leading to higher efficiency and superior deliverables.
I highly recommend this course to my fellow management consultant to enrol in the course to unlock their full consulting potential and gain a competitive edge in the market."
"Adopting ISO 20700 can be a differentiator for management consultants, demonstrating their commitment to quality, improved client communication and best practices while setting them apart from competitors.
This course provides the valuable knowledge you need to develop that understanding in an efficient, effective and self-paced environment, in addition to earning CPD credit."
"My extensive knowledge and experience in management consultancy services has greatly benefited from my trainer capability and the ISO 20700/2017checklists. The success of my practices can be guaranteed by both my clients and society. It was a huge success for me to receive this training in 2023.
I appreciate Dwight and Otto's tireless efforts, and I urge all management consultants worldwide to enroll in this training in order to revolutionize the management consulting market."
"Having the ISO 20700 designation not only builds your credential and improves the means by which you deliver your consulting service, it is yet another differentiator in how you, as a Certified Management Consultant bring a higher level of consulting to your clients.

This is SUCH a great course and has reinforced my practice.
Join in, you will be energized by the learning!"
"The ISO 20700 Checklist Training course provides confidence in the quality and completion of projects."
"I endorse the training program ISO 20700:2017 which is offered by CMC Global Institute.
It is a comprehensive, well prepared and managed training. It gives me a clear guide to be the RIGHT and successful consultant.

I highly recommend this ISO 20700 training to anyone who wants to deliver effective consultancy service in a standardized way."
"What I liked about the ISO 20700 checklist training is that it provides a guided structure. 
It assists in preplanning your initial meeting to make sure that all major discussion point are laid out.
It's transparent and ethical."
"I recently participated in the ISO20700 Checklist Training course offered through CMC Canada. This course was well designed and upon completion I could directly apply the material to my practice.
Although I have been a CMC for over 10 years, I found the information relevant and was a good refresher.
I recommend this course for all CMCs regardless of seniority.."
"When entering into engagement with clients, I always look for opportunities to establish clear communication channels and provide and reinforce a clarity of purpose. With the ISO 20700 training & certification I now have a valuable guideline that will assist me with these efforts.

The certification process was a good investment of time and Dwight is an excellent trainer!

I would recommend this tool for other consultants who want to improve their skill and improve their ability to serve their clients."
"I look forward to proactively applying the checklist/process to a few of my current small clients. Based on the time I have spent with this process, and as a practicing consultant, I can see the value proposition of using this tool. It is flexible, covers all of the areas that one needs to interrogate, prior to, during and in completing a project. It could also provide members with potential access to a valuable database of approaches to client engagements.

I went back over a couple of completed assignments and applied this process as a test. That was really valuable in assessing what I could have done better for the client's experience.

Thanks again for identifying ways to improve the effectiveness of the practice of management consulting by enhancing our toolkit."
"The ISO 20700 checklist is a great tool to use when working with clients. It outlines the deliberate conversations needed to bring clarity and understanding of the consulting process between a consultant and their client. The standard can be applied to both large and small projects and should be a guideline for all working agreements.
Thank you, Dwight for creating an ISO 20700 training program that was enjoyable and easy to do on my own time schedule. The quick videos for explanation and case study sessions were well done and allowed me to do each one separately to move through the entire course in one day, without interrupting my schedule."
"As a CMC, I am thrilled to have received the training for ISO 20700 which provides for me a framework I can use with my clients which will aid us in ensuring the quality of the work to be performed; that it, to ensure that all stakeholders have their expectations met. I find this both practical and ethical.
The background information helped me to understand the need for the checklist, and the case studies put the entire process into context. I strongly urge any practicing management consultant to invest in the ISO 20700 training to improve your practice through a framework of transparency and ethics."
"Thank you for the quality of all the modules and sections of the training, which
were well focused and rich in information and best practices The section that I really enjoyed was the application of the ISO 20700 checklist with the animation and role playing with the participants.
Since joining the community of certified consultants, I have enjoyed every opportunity to learn new skills, or improve and perfect others; it has been a great pleasure to have gone through the three modules with your rich explanations and the participation of other consultants in this practical work"
"Thank you for putting together a great ISO 20700 course. I will use this checklist going forward to insure I check all the boxes for my practice. I recommend this course to every consultant, its just one more tool in the tool box. This is a good course for our professional development. If you don't keep up, you're going to get left behind. Keep up to date. Thank you, Dwight."
"The three reasons all consultants should consider ISO 20700 training are: (1) to ensure that your consulting process meets the current standard, (2) to make sure that your client understands – and agrees to – the process you are recommending for their consulting project, and (3) to be certain that your next potential client learns about ISO 20700's process checklist from you and not your competitor."
"A a professional management consultant you should look into ISO 20700 – an international standard on the processes used to improve understanding between consultants and their clients. As a CMC® it further augments my credentials in that the CMC® is about attestation of my competencies and the ISO 20700 about my processes both of which help differentiate me in a very crowded marketplace."
"The training course for ISO 20700 checklist gave me insight and inspired me to deliver professional management consulting services to our clients. I recommend the course to anyone interested in management consulting or continuing development as a management consultant."
"It is a great online training session which delivered the knowledge and approaches efficiently.
It is considered a milestone for the consultancy profession for improving the transparency and understanding between clients and management consultancy service providers and  in advancing the link between CMC's and the ISO standard."
"A nice overview of ISO 20700, and provides some useful information on one way to use it within a practice. The checklists are good, standard tools.
Good discussions around the different interpretations of the checklist in different situations…"
"It is a great online training session which delivered the knowledge and approaches efficiently.
It is considered a milestone for the consultancy profession for improving the transparency and understanding between clients and management consultancy service providers and  in advancing the link between CMC's and the ISO standard."
"In my view, following a clear consulting process greatly increases the likelihood of a successful project. The ISO 20700 checklist guides conversations with the client to ensure thorough understanding of the project and the roles of client and consultant.
The online course provides clear and understandable information on the standard and how it should be applied. The case studies are very helpful, and it was useful to listen to the discussion of others in the recording to understand how others might interpret the classification of different types of assignments.
I've read through the ISO 20700 documentation, but the course really helped me understand how to apply the guidelines and checklist."
"With my role overseeing the emerging market theatre, my schedule is usually scattered throughout the day.  Hence leaving one hour time slots becomes a challenge to secure.  Therefore, the ISO 20700 course in its current structure, made available the opportunity to plan my day and week with great flexibility and allowing me to work at my own pace.  The content was very comprehensive and covered all key aspects of the ISO20700 well.
Moreover, listening to the pre-recorded discussions by previous  registrants  along with the checkpoint quizzes of the course material were helpful to ensure proper comprehension."
"This is one of the best pre-recorded online training sessions that I have attended. The instructor can deliver the knowledge easily and efficiently. The course added to my experience and gave me tools that I will use during my daily work from now on."
"As a challenger management consulting boutique, we are adopting the ISO 20700:2017 Guidelines for Management Consultancy Services as part of a wider framework to ensure consistency in quality and transparency to our clients. The training program provided by the International Council of Management Consulting Institutes (ICMCI) and delivered by Effective Managers has served as a catalyzer for adopting and operationalizing the ISO 20700:2017 framework."
"I liked the fact that I was practically a fly on the wall from a live, interactive, session and so could learn from others even though I was working through the materials alone. It was all useful and I plan to now use these materials in my work for myself and in working with my consulting colleagues."
"The most valuable thing was the Case study demonstration by consultants, this is helpful to improve critical thinking to see things from different perspectives"
Let's collaborate to find and implement solutions that matter.
We start where you are to help you get where you need to go!

+1 647 283 1096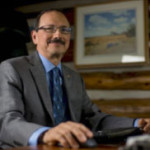 Dwight Mihalicz has over 40 years of organization experience in a broad variety of organizations and situations. Over this period he has been required to focus on and solve a broad variety of complex problems in local, national, international and global settings. Throughout his career, he has developed extensive expertise in supporting improvement processes with large organizations.
Since 1999, as a management consultant he has consulted across all sectors and all sizes of organizations. This has given him experience in a broad variety of situations with a focus on organization alignment, and supporting the implementation of large change projects. In 2013 Effective Managers™ partnered with the Telfer School of Management at the University of Ottawa to conduct ground-breaking work on understanding the dynamics of manager effectiveness in the workplace.
He has formed a company, Effective Managers™, specializing in the improvement of productivity and effectiveness of managers. His focus is on working with CEOs and Heads of HR to help them improve organizational performance by helping managers to be more effective. He recently published a book, The Effective CEO: The Balancing Act that Drives Sustainable Performance, available on Amazon or the Effective Managers™ website.