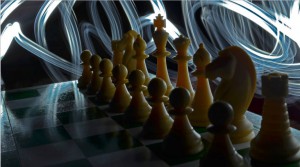 Developing the strategy is one thing. Execution of the strategy is another. Most organizations fail to reach their strategic objectives. Are you looking for science-based approach that can help you hit those strategic targets and improve organizational performance? You may be interested in the Effective Managers
TM
approach.
Most organization are generally pretty good at developing solid strategic plans. This is typically done with consulting support.
But most strategies fail to deliver – 70% according to multiple research studies. In fact, John Kotter, the renowned organization transformation expert, has recently found that only 5% of strategies deliver the expected results.
What happens when strategy implementation starts to go off track? Most organizations go for the seemingly apparent solutions – leadership training, improved communication, team building. But all these approaches miss the root cause of failure to execute strategy.
Read what one client has to say
"Our company was experiencing some difficulties with how our various internal functional units worked together, and we needed help. Dwight and his Effective Managers structured methodology really got ZCL started down a path towards improvement in this vitally important area. From the very early stages of working with Dwight on this project, starting with the ability to benchmark our company against a vast database using an employee survey approach, we immediately began experiencing the benefits of better cross-functional working relationships and accountabilities. We are excited to continue on our journey of continuous improvement as we build out the Effective Managers concepts of accountability throughout every level of our organization."
Ronald M. Bachmeier President & CEO ZCL Composites Inc.

Effective Managers

TM

has developed and successfully implemented a methodology that does get to the root cause. Simply put, managers are not doing their managerial work!

In a research program carried out with the Telfer School of Management, managers reported spending only 55% of their time on value-added work.

The main driver of this lack of focus is a lack of clarity of accountability in organizations. Those decisions being made at the executive level are simply not being clearly delegated in a consistent way. Organizations, in general, lack a framework for clearly delegating work in a consistent way.

A second driver is role conflict. 36% of managers identify that work does not flow smoothly across their organization. Almost 50% of managers experience conflicts with their accountabilities in different areas of their work. Organizations are failing their managers in a systemic way by not assuring that cross functional accountabilities and authorities are in place. The typical method of "work it out amongst yourselves" is simply not good enough in to-day's highly interdependent organization.

With our Effective Managers

TM

manager effectiveness survey, and our proprietary Effective Point of Accountability® methodology, we have a one-two punch that can help CEOs implement real, sustainable change.

The survey can tell you in simple language and clear measures the current state of your organization. The

Effective Point of Accountability® methodology is a means of establishing a common approach and language for how work is delegated down the organization and how work flows across the organization.

Most strategies fail to deliver – 70% according to multiple research studies. In fact, John Kotter, the renowned organization transformation expert, has recently found that only 5% of strategies deliver the expected results.

In this Webinar we will address the root cause of failure in strategy execution, the Effective Managers™ solution, and how you can improve performance in your organization