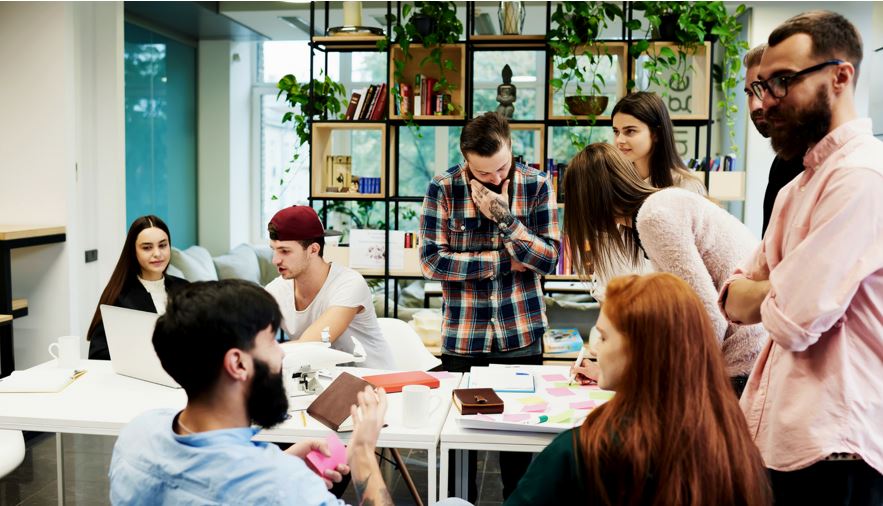 The biggest reasons why employees quit their jobs are because they're bored and unchallenged by their work, have poor relationships with coworkers, and no longer feel they play a meaningful role in the success of the organization.
All these things can be sourced back to a lack of employee engagement. When organizations engage their people, their employees find meaning in their jobs, have stronger ties with their colleagues, and feel invested in the company's future.
But how do you increase the sense of health and well-being of your employees? How do you motivate them and ensure they feel they are valuable members of the organization? And how do you build relationships that promote trust and loyalty?
You can accomplish all this by boosting employee engagement. Here are 6 steps how:
Share Your Vision
One of the things that drive employee engagement is involving employees in decision-making. When leaders share their vision and give employees a voice to make suggestions on how to achieve goals, employees feel that their contributions are valued.
Communicate Regularly
Employee engagement increases when leadership is visible and accessible. When you touch base with your employees regularly, they know they can approach you. Communication can take many forms – from one-on-one meetings to town halls to employee newsletters. Giving your employee feedback and coaching are also good opportunities for you to connect.
Empowerment
Empower employees by providing setting context about their work and delegating accountability and authority clearly. Employees who are clear about their role can confidently make decisions and take initiatives that are consistent with your vision for your work unit.
Recognize Their Efforts
Give out awards. They don't have to be expensive. In fact, they don't have to cost a thing. They can be certificates printed right in your office. Or they can come in the form of an additional hour for lunch or a day that they can work from home. Employees simply need to be recognized when they are producing excellent results. It gives the others something to aspire for, and it validates the employee's efforts aren't being ignored.
Deal with Roadblocks Together
Employees appreciate transparency. When leadership is honest about issues and involve employees, people don't feel as though they are being left in the dark. In times of crisis, you would be surprised by how many people prefer to fight rather than flee.
Take a Break From Routine
Everyone at some point can use a break. And when organizations take a break from routine by having something as simple as a team lunch out, people get to know each other on a less formal level. By allowing yourselves to be casual and candid, you're developing empathy for each other which is essential for people who work together to have for one another.
Leaders who take steps to improve employee engagement aren't just building relationships and improving productivity, but they are also preventing conflict. Teams that are engaged are more collaborative and less likely to butt heads. And when there is disagreement, teams who have developed trust in one another handle conflict more effectively and swiftly.
If you want to learn more about employee engagement, Effective Managers provides insight into the troublesome areas that are often detrimental in an organization's designs in our Monthly eNews. 
Effective Managers is pleased to offer a wide array of complimentary and paid resources for your organization. Check them out.
Email Dwight for a free, confidential discussion about how you can improve your team's and your organization's performance.
Check out our YouTube channel for free VidCasts and recorded Webinars.