IMC Hong Kong ISO 20700 Training Program
ISO 20700 is the global standard for the professional Management Consultant  
The industry of Management Consulting is fast-paced, dynamic, and both local and global at the same time.
Every management consultant needs to have a competence in core skills, and a personal commitment to advance their practice, knowledge, and skills across specialty and core areas of practice.
Being a professional management consultant means more than printing a business card. Although you may have extensive expertise to offer, the profession of management consulting, just like any other profession, requires certain international standards of quality. ISO, the International Standards Organization, has developed the world's first global services delivery standard, focusing on the profession of management consulting.
In order to provide hands-on support for management consultants to achieve beeter results by applying ISO 20700, the International Council of Management Consultants (ICMCI), has created a self-declaration checklist for ISO 20700:2017. The checklist is a tool that you can use to provide better value for your clients to ensure that you are delivering your project according to world-class standards.
The checklist is designed to fit all types and sizes of projects, and every consulting phase, to provide complete transparency between you and your client for each project you deliver. Following the ISO 20700 standard ensures you have the proper structure for implementing your consulting project and that your client and you have the exact same understanding of what you will do, how you will do it , and by when it will be done..
The standard can also be a valuable vehicle to help clients find professional providers, and it empowers them to be a partner in the consulting process.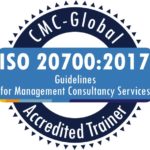 Dwight Mihalicz, President Effective Managers™ has been trained by ICMCI and accredited to provide training on the use of the checklist for the CMC-Global Institute. This virtual, on-demand training is available in every country of the world that does not have its own accredited trainer. Training options are available for different audiences and ranges of experience – from new to experienced management consultants, whether or not they have the designation of Certified Management Consultant (CMC). You can check this link to see if you have an accredited trainer in your country. If not, learn more on this page!
Why is the ISO 20700 approach important for you?
T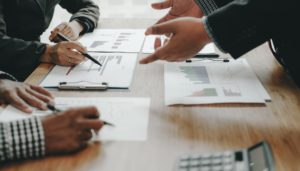 he growing needs and expectations of clients require that we are aligned with our client before we begin to deliver the project. In many cases, a client comes to us with a solution they want delivered to solve a problem they have identified. In reality, that problem may be symptomatic of underlying root causes. If we want to do our job as a professional well, we need to be sure that the problem has been properly identified, and that we will be delivering a solution that will enable the client organization to operate more effectively.
The ISO 20700 checklist is the perfect tool for doing this. It is designed so that it:
Can be applied to all sizes and types of management consulting projects
Is written as a guidance for good practices in the delivery of management consulting projects
Applies to organizations, and not to individuals
Is based on results
Protects differentiation and innovation
Is easy to understand
Puts the focus on the importance of understanding client needs
Based on the management consultancy industry's best practices, ISO 20700 offers recommendations that will guide you to improve the contracting, delivery, and concluding of management consultancy services.
This course will help you improve your professional reputation while enhancing the quality of your services.
ICMCI is the self-regulatory body of the management consulting profession world-wide. ICMCI initiated and supported the creation of the ISO 20700 standard within ISO (International Organization for Standardization). The standard promotes innovation, ethical behavior, differentiation, service excellence, and continuous improvement. It keeps the customer in focus by encouraging understanding and transparency between clients and management consultants. The objective is to deliver the best results by defining the state of the art assignments and accommodating the different size of projects, different cultures, and approaches to consulting.
Delivering projects in accordance with ISO 20700 provides the assurance of professional behavior and establishes a trusting relationship between the consultant and the client.
Why you should attend the training: 
Learn how the standard will help you provide better, more impact consulting services.
You will have a simple, easy-to-use tool  to create a mutually agreed, fully transparent projects with your clients.
You will be current with industry best practices, and prepared to respond to client inquiries about the standard..
You will receive proof of your completion of this training that can be used for marketing purpose. See details below.
Clients will have a clear understanding of their accountabilities during the project.
Clients will have a clear expectations of the project pacing and results.
Client will feel more empowered as a part of the consulting process.
You can stand out and distinguish yourself and your deliverables from competitors.
You will understand the differences between the ISO20700 guidelines and the CMC® designation.
"one of the best pre-recorded online training sessions that I have attended"
Click here to learn what Consultants are saying about this course.
Training objectives:
Participants will be able to use their existing tools and skills to do a better job of understanding and diagnosing why client organizations are not successfully implementing projects, much less strategy. Specifically:

Improve your understanding of the complexity of projects and the resulting impact on project delivery.
Understand how to use and adapt the checklist for every project's specific needs
Practice and understand the creation of a declaration document in collaboration with your client.
Who can attend the training: 
This course is designed in modules so you can focus on the content that is important for you, depending on your level of experience. There are training options for Certified Management Consultants, for members of Institutes who are not yet certified, and a version for those who are new to or considering the profession of consulting. Check the green boxes below for more information on these options. And if you are one of those new to the profession – check out the great value bundle which combines the course and the first year membership is CMC-Global Institute.
What you receive on successful completion of your training.
Your name will be listed on a dedicated page of the ISO20700.org web site as a consultant trained in the ISO 20700 checklist. If you are trained by CMC-Global Institute's trainer, Dwight Mihalicz, your name will be listed on the CMC-Global Institute page.
You will receive directly from the ICMCI Secretariat, a pdf Certificate stating that you have attended the ISO 20700:2017 Guidelines for Management Consultant Training and are trained is ISO 20700 by ICMCI.
You will receive a jpg logo that you can use in your marketing efforts to show that you have had this training.
Other Benefits of ISO 20700- Guidelines for Management Consultancy Services
Attending this training course will bring you many more benefits, including:
Improving client and visibility and understanding of the benefits they can get through the consultancy services
Learn the foundational practices and techniques used for the successful delivery of management consulting services
Develop the ability to better provide better value for clients and understand their needs
Ensure more predictable results
Reduce the risks connected to providing management consulting services
Improve the professionalism, quality, and ethical behavior during consulting projects

If you have a question email Dwight who would be happy to answer any questions you have about the course.
To learn more about the course option that best suits you - click on the green box below that best describes you
If you are a Certified Management Consultant with IMCHK the fee is US$230 including finance charges.
If you are anyone else and based in Hong Kong, the fee for the non-CMC version of the course is US$460 including finance charges.
CMCs Register Here
For IMCHK Certified Management Consultants (CMC®) that want to add ISO to their credentials.
Non CMCs Register Here
For anyone who would like to learn more about the profession of management consulting and how to conduct projects in conformity with ISO 20700, this course is for you.