ISO 20700
Here is what consultants are saying about the ISO 20700 course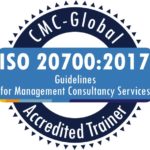 The course instructor, Dwight Mihalicz is an accredited ISO 20700 Checklist trainer.
This course is delivered through the CMC Global Institute Learning Management system. You can take the course at your pace, and learn how to use the ISO 20700 Checklist in bite-sized pieces. The course includes document downloads, video clips, case observations, and a case study exercise.
"This is one of the best pre-recorded online training sessions that I have attended. The instructor can deliver the knowledge easily and efficiently. The course added to my experience and gave me tools that I will use during my daily work from now on."
"As a challenger management consulting boutique, we are adopting the ISO 20700:2017 Guidelines for Management Consultancy Services as part of a wider framework to ensure consistency in quality and transparency to our clients. The training program provided by the International Council of Management Consulting Institutes (ICMCI) and delivered by Effective Managers has served as a catalyzer for adopting and operationalizing the ISO 20700:2017 framework."
"I liked the fact that I was practically a fly on the wall from a live, interactive, session and so could learn from others even though I was working through the materials alone. It was all useful and I plan to now use these materials in my work for myself and in working with my consulting colleagues."
"The most valuable thing was the Case study demonstration by consultants, this is helpful to improve critical thinking to see things from different perspectives"
Let's collaborate to find and implement solutions that matter.
We start where you are to help you get where you need to go!

+1 647 283 1096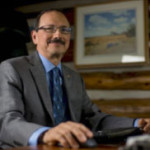 Dwight Mihalicz has over 40 years of organization experience in a broad variety of organizations and situations. Over this period he has been required to focus on and solve a broad variety of complex problems in local, national, international and global settings. Throughout his career, he has developed extensive expertise in supporting improvement processes with large organizations.
Since 1999, as a management consultant he has consulted across all sectors and all sizes of organizations. This has given him experience in a broad variety of situations with a focus on organization alignment, and supporting the implementation of large change projects. In 2013 Effective Managers™ partnered with the Telfer School of Management at the University of Ottawa to conduct ground-breaking work on understanding the dynamics of manager effectiveness in the workplace.
He has formed a company, Effective Managers™, specializing in the improvement of productivity and effectiveness of managers. His focus is on working with CEOs and Heads of HR to help them improve organizational performance by helping managers to be more effective. He recently published a book, The Effective CEO: The Balancing Act that Drives Sustainable Performance, available on Amazon or the Effective Managers™ website.